3-D Copper letters and logos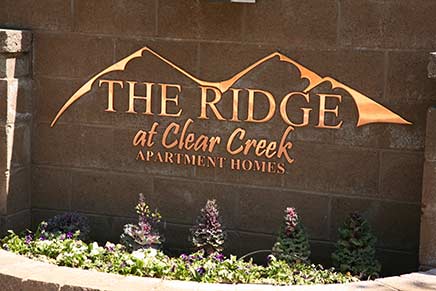 Custom copper metal lettering
Dimensional copper letters for 3D interior or exterior display.
There's nothing that attracts the eye more than the fiery red and orange shine of polished copper letters. The sheer vibrancy of this type of metal lettering is sure to make any wall sign get noticed and outshine any other polished metal lettering around. But for those that need a more subdued copper letter look, the letters can be oxidized or painted, giving them a darker yet sophisticated sheen. So whether you would like your copper metal sign to shine like a brand new penny or achieve a more subdued rustic hue, we have a dimensional letter option that will suit your needs.
For cast metal letters and fabricated metal letters, copper lettering is achieved by utilizing aluminum and stainless steel base metals, which can then be painted in a variety of copper colors to simulate a fluid copper letter piece.
Flat Cut Metal Letter Finishes

Cast Metal Letter Finishes

Fabricated Metal Letter Finishes

Painted Metal Letter Colors
Flat Cut Metal - Letters and Logos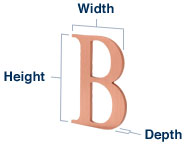 Flat cut out metal letters are made from various thicknesses of sheet aluminum, brass, bronze, copper, and stainless steel. Flat Cut lettering can reproduce all sorts of designs, logo's and virtually any font or custom shape you can think of. With six major metals and over 50 standard finishes available these precisely cut custom metal letters provide greater detail than routed lettering. Flat cut metal lettering is durable enough for outdoor use, yet perfect enough for any boardroom application. These quality, pure metal letters are cost effective and provide a professional and sleek dimensional look and can be created from your own vector-based art file.
Aluminum Finishes: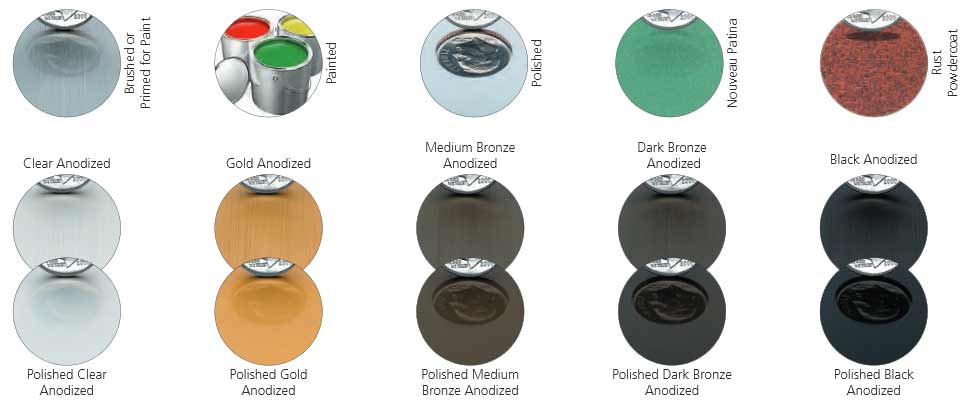 Bronze Finishes:

Brass Finishes: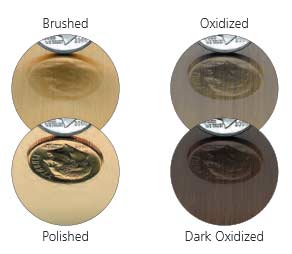 Copper Finishes: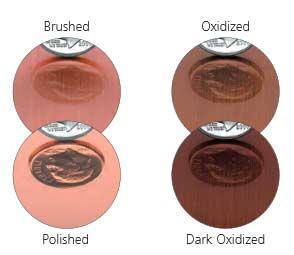 Stainless Steel Finishes: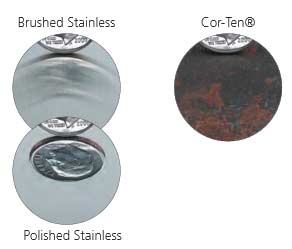 Cast Metal - Standard & Custom Letters/Logos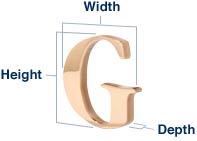 Cast metal letters are made in two distinct metals: cast Aluminum letters and cast Bronze letters. These are cast in virgin sand molds that produce faces and returns that are pit and blemish free. Cast metal lettering offers both depth and a sense of permanency for professional offices and buildings to display indoors or outdoors. We offer 12 different finishes including polished, oxidized or anodized; you can achieve that classic look and deep dimension of metal letters for less than what you would expect for such a quality product. In all, there are more than 60 standard styles, with many different finish options guaranteed to last for life. In addition to standard lettering, various letters, logos and symbols, ranging in size from 2" to 84" can be created.
Aluminum Finishes: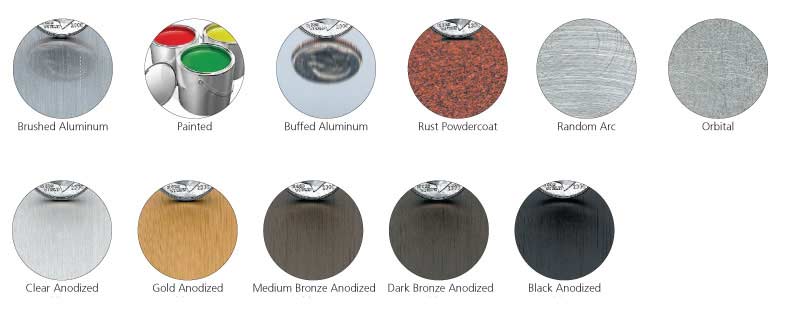 Bronze Finishes:

Fabricated Metal - Letters and Logos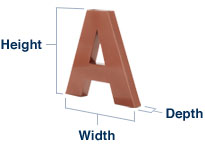 Stainless steel lettering is a great architectural lettering choice for retail or other avenues where high-end quality fabrication is a must. Face and returns are built to your specifications in a wide variety of finishes such as brushed, polished or painted, and can be produced to your required depth and size. For the looks of brass at a fraction of the cost, gold titanium coating is also available. Custom painted colors are also available using a PMS color matching system as well as options for a metal frame and acrylic face. Fabricated metal letters offer the most depth in dimensional signs and can also be outfitted with LED gear for illumination.
Fabricated Stainless Steel Finishes: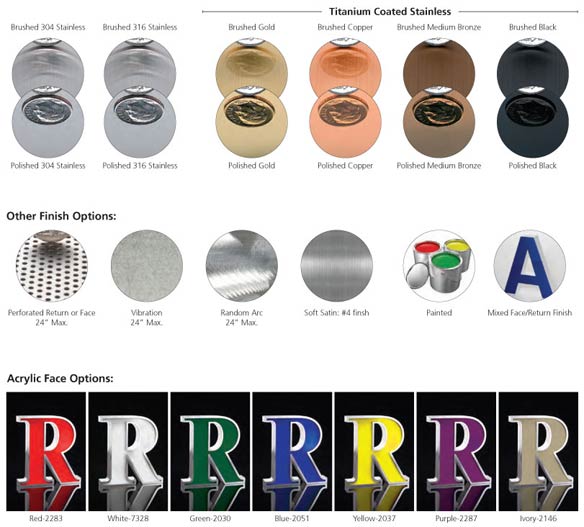 Painted Metal Letter Colors
After choosing your metal letter style of Flat Cut, Cast or Fabricated the next step is opting for the type of finish you'd like. The finishing option showcased here is for painted metal letters. Please keep in mind that when painting metal letters the base metals are as follows: flat cut and cast metal letters use aluminum for the base metal, while fabricated metal letters are formed using stainless steel. Most all color choices showcased below come in a variety of sheens including Gloss, Matte, Semi-Gloss and Satin. Need a custom color? No problem, we can custom match any PMS color. Another available feature with painted metal letters is the option to have the front (faces) and returns (sides) painted in contrasting colors.
Paint Colors for Flat Cut, Cast and Fabricated metal letters: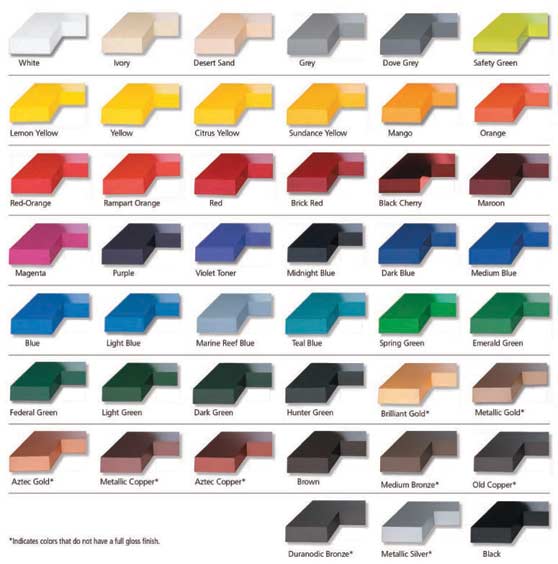 Product details for Copper metal letters:

Guarantee

- Quality metal with a lifetime warranty against fading, chipping or cracking.

Styles

- Solid flat laser cut letters; Hollow cast and fabricated letters with copper finishes

Finishes

- Brushed, Polished, Oxidized, Dark Oxidized, Painted.

Depths/Sizes

- Starting at 1/8" thick and various heights from 2" and up.

Design Options

- Standard font choices or custom designs (with supplied vector artwork.)
For more information on our Copper metal dimensional letters, give our sign lettering experts a call.
714-573-9313 or 866-267-4467
ALTERNATIVE METAL LETTER OPTIONS AVAILABLE IN: