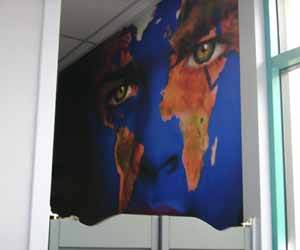 Wall decal pricing
Square, rectangular or custom cut wall decals.
Full color prints on adhesive vinyl.
Two vinyl choices for smooth or textured walls.
Matte or Gloss lamination finish available.
For custom wall lettering and decals,
request a Wall Graphics quote.
Also, ask about our Vinyl Application Kit for easy do-it-yourself installations.
Instant Pricing Calculator!
---
Decal Styles

Examples

About our Wall Decals

FAQ's Wall Decals

Ordering Wall Decals
Decal cutting options:
Our decal pricing calculator is based on the Standard Print and Print on Clear options show belown.
Cloud Cut and Die-Cut carry additional costs...call (714) 573-9313 for custom cut pricing.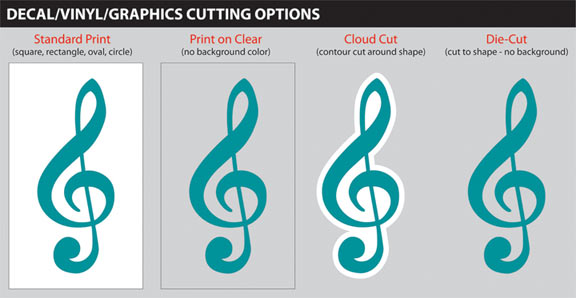 Standard Print (white background): Printed on white vinyl. Cut to simple shape (square, rectangle, oval, circle, etc.)
Print on Clear (clear background): Printed on clear vinyl. Cut to simple shape (square, rectangle, oval, circle, etc.)
Cloud Cut: Cut to the outside contours of your image leaving a thin border all the way around (clear or white vinyl)
Die-Cut: Cut to the exact shape of your decal leaving no background at all.
---
If you have any questions about custom decal cutting or supplying a vector file for die-cut decals, please give us a call at (714) 573-9313.
Or request a Custom Cut Decal Quote!
Wall decals and graphics for home or office!
See our work
For more information on wall decals, wall graphics or wall lettering please call (714) 573-9313.
Bring life to barren walls!
Get creative with custom wall decoration.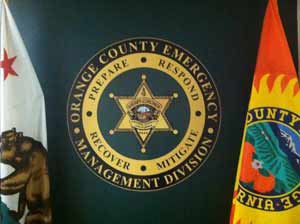 Wall decals and graphics can add pizazz to any blank wall in your office, home, room or dorm. These vinyl decals can be installed easily at your own leisure. Adding flair and personality to a dull and drab room is as easy as calling one of our specialists and inquiring about custom graphics or supplying us with the file to produce for you. No hammers or nails necessary and without the mess of pain!
Offices:

Reception area; boardroom; bathrooms; break rooms, parking garage, etc.

Home:

Walls, closet doors and entry ways.

For the kids:

Cartoon characters; soothing images; fun shapes; race cars or fairies...etc.

Teens:

Song lyrics; inspiration messages; band logos or photos; your own hand-drawn art...etc.

Man Cave:

Make custom wall decals of your favorite sports teams and more!

All around decoration:

If it's a smooth non-porous surface...our vinyl wall decals will stick to it!
Our custom made wall decals can be square, rectangular, oval or circular in shape or be die-cut to the contours of the shapes or words you would like to use to decorate the wall surface. Either option gives you the opportunity to liven up a room without having to paint or put holes in the wall. Vinyl wall decals have an adhesive sticky-back and take only a few minutes to install. Adhering wall decals is usually a do-it-yourself job, but for larger decals it is recommended to bring in a helping hand to insure proper installation. And best of all, when wall decals need to be removed, there is little to no damage to the underlying wall surface!
So whether you choose simple cut vinyl for wall lettering; square cut decals to simulate posters or wall paper; or custom cut graphics...OrangeCountySigns.com can help you achieve the look you are going for with a quick turn-around and great pricing. Give us a call or place an order today and cheer up those sad blank walls with our help!
Frequently asked questions about our wall decals
Answers to your most common questions
HOW DO I KNOW WHICH VINYL IS APPROPRIATE FOR MY WALL?
For most all smooth non-porous wall surfaces our "Standard" vinyl will work perfectly. If the surface of the wall has a bit of texture to it, then "Premium" vinyl is recommended because it has a more aggressive adhesive and conform better to the contours of a slightly raised surface.
IS LAMINATION NECESSARY?
Lamination is a choice and not always necessary. For inside digital wall decals lamination will help protect the print from possible minor abrasions if the decal is in an area where it will be in contact with the public. Lamination also guards the print from chemicals that may be used to clean wall areas. When choosing a lamination, we offer two finishes, Matte (for a flat satin look) and Glossy (for a more shiny look.) If you choose our "Premium" vinyl with lamination, gloss lamination is your only finishing choice.
I NEED A DIE-CUT WALL DECAL...DO YOU DO THAT?
Even though this page is for square/rectangular wall decal pricing we also are capable of producing custom cut wall decals. All we need is your file to determine if we can produce the die cut option you are looking for. All die-cut jobs require "cut lines" for the computer to be able to trace and cut around. To determine if your file is in the proper format (.AI, .EPS, or .PDF) for custom cutting, please fill out our short Online Quotation Form, and you will be contacted or receive pricing via email from one of sales associates within 24 hours.
WHAT TYPE OF FILE IS ACCEPTABLE FOR PRINT WORK?
Square and rectangular cut wall decals can be printed from .JPG's, .TIF's, and .PDF's. Other file formats that may be submitted are .PNG's and .GIF's. We can also print from .AI and .EPS files. In any case, whatever type of file you have, send it to us and we'll check the overall quality, size and compatibility of your file for FREE! If our design team finds any issues, you will be contacted to discuss any available options available to produce your particular order.
DO YOU HELP WITH DESIGN?
In most cases, YES!!! We have a very talented design staff that can help you from beginning to end and produce high quality decals for your walls. We have clip art access and a multitude of fonts and colors to choose from. Just give us a call at (714) 573-9313 or shoot us your ideas online via our Online Quotation form, and we'd be happy to help bring your ideas to life!
More Questions?
If you have any other questions, or would like more information about our wall decal stickers or graphics, please give our specialists a call
(714) 573-9313.
Ordering vinyl wall decals online
It's as easy as 1, 2, 3
1. Get a price. Choose your size, quantity, grade of vinyl (standard or premium) and lastly your lamination choice (if applicable), from the pricing calculator on this page. Please note: The pricing calculator, on this page, is for Square or Rectangular Vinyl wall stickers and decals. If you need custom die cut wall decals, please fill out a short Quotation Form, and submit your artwork, online for accurate pricing. If you are not sure if this is the right product for your needs, or have questions regarding this type of wall decal, give us a call toll free at (714) 573-9313, we are here to help.
2. Place your order. After you get your price, click the "Order Now" button. A credit credit card is all we need to get started. We accept all major cards. Order your product with confidence as our secured servers provide the protection you need when ordering online.
3. Upload your artwork. Easily upload your artwork online. When we receive your artwork, we'll open it, check the artwork - for FREE - to assess the overall quality, sizing, and color compatibility of the file. After inspection, you will either receive an email with your visual proof and pricing confirmation; or, if we have concerns about your artwork, you will be contacted by one of our design team to discuss our findings.
Wall Decal/Sticker Satisfaction. OrangeCountySigns.com offers the best quality wall decals and stickers at a fraction of the competitor's prices. Our customer service and attention to detail make the ordering and design process easier than ever. Coupled with our quick production time and RUSH options, you can have your wall decals within a few days (most orders.)
For our non-local customers, your digitally printed wall decals and stickers will ship quickly, look fantastic, and arrive ready-made for instant application. E-mail us or give us a call, and get your wall decal or sticker order started today!