Magnetic Signs. What to say on your car magnets
Vehicle Magnetic Signs. What wording to use on your car signs.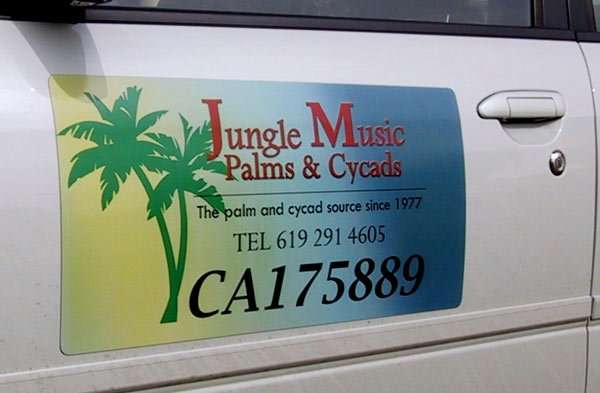 Using magnetic signs for your vehicle is quickly becoming the most popular and cost effective way to advertise your business or services. Whether parked or constantly on the go, magnetic signs attached to your vehicle is an optimal way to drum up new business.
The goal of magnetic signs for your vehicle is to expose your services and business to as many people as possible; therefore many considerations should be taken into account before half-heartedly slapping a magnetic sign on your vehicle.
Consider first what statement you want to make to potential new clients so a well executed plan is in order. Chances are, there are other businesses like yours, so you want to advertise the uniqueness of your venture. Creating a great sales pitch when advertising your business is essential.
Once you know what makes your business stand out from others, choosing the right colors for your magnet signs for your vehicle is the next step. Color palettes can make or break advertising. In the advertising world, utilizing a dark color for your background, coupled with lighter lettering for contact information works best. Bold colors are eye catching and light lettering ensures that the font won't be lost in the background. If specific colors are related to your business, use those colors as long as they work with the rules of advertising and will catch an onlooker's attention.
Next, the lettering and messaging on the magnetic signs for your vehicle should be legible. It is better to go with less wording and bigger letters. Cars will be flying by your vehicle so even the most ingenious marketing will be missed if the words can't be read in seconds. Skip the fancy font and instead opt for plain textured font when advertising on magnetic signs for your vehicle. Using bullets is a great way to list numerous services but drivers cannot read them all in the seconds they are allotted. Save this type of advertising for websites or pamphlets.
Many business owners make the fatal mistake of trying to include too much information on magnetic signs for their vehicles. Less is always more because the important information such as contact numbers easily gets lost in extensive designs. It is however, reasonable and a crafty idea to include on design that is related to the business you are doing, such as a simple rattle if you're a daycare provider or an animal if you offer pets services.
Less may be more, but size certainly does matter when choosing a magnetic sign for your vehicle, particularly if you will be advertising on a large vehicle or truck. Magnetic signs for your vehicle come in a plethora of sizes, so choose one that is large enough to be seen from a good distance away.
Finally, take pride in how you care for your magnetic sign for your vehicle. Not only does this show professionalism and how you maintain your business, a dirty vehicle magnet cannot be read by potential customers and clients.
Magnetic signs for your vehicle is an optimal way to advertise as long as it is done correctly.