Orange County signs, services & shopping!
Hey Orange County...keep it local!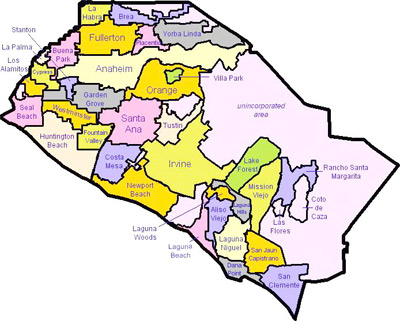 Orange County is a diversely populated city that is home to many large and small businesses of all kinds. Our local business providers offer up some great services to the community, and in return, need the community they serve to help keep them in business. When you buy and shop locally you give back to your community by keeping these businesses open, to be able to employ local residents, thus keeping the circle of consumerism flowing.

Now I know just how easy it is to hop on a computer and order things from states away and have it shipped right to your door without having to get out of your pajamas, and though that is so very easy and convenient, it lines the pockets of other businesses in cities far far away, and does nothing to help you better your own community. Buying locally brings you closer to your community and also generates revenue for your town...so why not keep it local?
Local dining.

Step out of your corporate fast food comfort zone and find a local burger joint, family owned restaurant or pizzeria, and even a bakery for when the sweet tooth needs to be satisfied. Local dining can be an adventure that truly never ends. Getting out and about to find local dining establishments also brings you closer to knowing your community and it's people better. You may even find a new favorite restaurant that has better food and service than any local well-known chain restaurant. Local dining also helps with employing members of your community both young and old; and keeps a dream alive, for those who invested their life savings, to open and operate a thriving restaurant business, to serve up their food visions for all to enjoy. So for your next family dinner night, start looking around for a new place to try, and let the adventure begin!
Local shopping.

Forget trips to the mall...look around your town for small outlet shopping centers or individually owned stores that are nestled along the boulevard with other local shops. Local shopping may afford you more choices and options over the big retail stores that carry mostly all the same look and brands. You may even find some great bargains out there at local shops. Also, keep in mind that after all your shopping, to donate locally to thrift stores and consignment shops, instead of throwing out your gently used wares or old items, when you have outgrown them or are deciding to update your wardrobe. Those types of stores rely heavily on your charity to be able to supply the less fortunate with cheap and affordable clothing and necessities. Also, you may want to look into local Farmer's Markets for your grocery shopping. Farmer's market's are a great way to get fresh grown fruits, vegetables and other homemade food items that are grown and prepared locally. Farmer's markets usually have great prices and the produce is fresh and is usually chemical and preservative free.
Local services.
Another great way to keep money generating in your local community is to look for service providers in the area, for instance, a very personable and knowledgeable sign shop, that has served the local Orange County community for 25+ years by offering great customer service and high quality products at affordable prices (Yes, forgive me, that was a blatant plug for our Quick Signs storefront located in Tustin, CA.) Local service providers usually don't advertise much and rely more on word of mouth. Ask your friends about any service providers they have used in the past that they would recommend. Keeping a local business open and operating is definitely a plus for everyone in the city as well as for the owners of the company. Most local service shops are mom-and-pop shops or have been family owned and operated for many years and could use every penny generated from their local customers.
All in all, keeping money and jobs flowing in your own hometown, is easy and helpful and also gives you the opportunity to get more involved with the city you live in by becoming familiar with your surroundings and meeting people that live and work around you. Get out there and discover your town! Explore your community and see what kind of local shops, services and dining your hometown offers, that is of interest to you, and utilize the great plethora of options available in your own backyard! And when you find a great local store or shop, make sure to spread the word and give a referral or recommendation to a friend or family member; or even take a moment to write up a quick review online at Yelp.com, Google+, etc. and share your experiences virally, and reach more people in your area that you haven't had the opportunity to meet yet.