Mobile Advertising on a Budget
Inexpensive mobile advertising options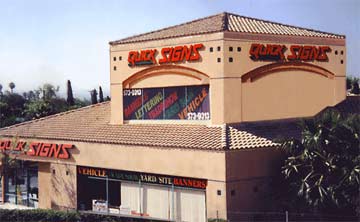 Mobile advertising is a great way to generate business for companies, organizations and individuals. But mobile advertising costs money and sometimes that is in short supply and you may wonder if mobile advertising is worth the expense. The answer is YES! Mobile advertising gets you noticed on the streets anywhere you go. Below are some economical ways to invest in mobile advertising without breaking the bank so that you can hit the streets and start pulling in more business.
1 | MAGNETIC SIGNS

PRICES STARTING AT $66.00 (for a pair)

Magnetic signs are probably one of the best ways to test the waters of mobile advertising as they are fairly cheap, get attention and are non-permanent. Magnetic signs can be utilized at the drivers sole discretion and either stay on the vehicle 24/7 or be taken off on occasion so that the vehicle doesn't have any advertising on it whatsoever. Magnetic signs can be custom made to fit all different types of vehicle doors and car body areas that are magnetic receptive like truck beds & tailgates, van utility doors and SUV hatchback trunks. See our Magnetic Signs pricing calculator pricing calculator and dive into mobile advertising today!
2 | CUT VINYL U-APPLY LETTERING
PRICES STARTING AT $40.00 (store minimum)

Cut vinyl lettering (u-apply vinyl letters) can be very cost effective depending on the amount of information you place on your vehicle. For instance, say you want to letter the back window of your vehicle, with your business phone number and website to get started with. Simple yet effective mobile advertising that could potentially generate lots of business from just ponying up a mere $40.00. And then later on when your budget allows you can upgrade your advertising efforts with custom vehicle graphics or a vehicle wrap. See our U-Apply Cut Vinyl pricing page pricing page for cheap mobile advertising that you can order today and install on your vehicle within a few days!
3 | SQUARE-CUT VEHICLE DECALS

PRICES STARTING AT: $85.00 (for a pair)
A square-cut vehicle decal is essentially an upgrade from a magnetic sign to a more permanent form of mobile advertising. Square cut vehicle decals have an adhesive back and are printed on premium vinyl and then laminated for extra durability and UV protection. This type of cheap mobile advertising is great to start out with until your budget allows for full blown vehicle graphics that can encompass more of your vehicle stepping up your mobile advertising game. Oval cut decals, circle cut decals and rectangular cut decals all into this category as well. Check out our vehicle decal pricing and take your business to the streets.
---
For information or pricing on any of the products listed above please give Quick Signs a call at (714) 573-9313 or Request a Vehicle Sign Quote online.