Decals, Stickers and Labels
Custom vinyl decals, stickers & labels
If you have something to say... say it with a decal!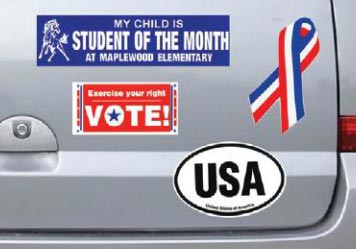 Free online slots, Online slot machines las vegas, Top ten U.S online casinos
From small 1 inch square decals to large 100 square foot decals. You tell us the size and we'll produce them. Our decals and stickers are printed using UV fade resistant inks and/or resin directly printed onto long lasting adhesive vinyl.
10 cent roulette online casinos, 5dimes live casino, Online casino by paypal
We can provided this vinyl "ready to apply" for easy installations or we'll be glad to install the graphics for you at a nominal charge. With decals and stickers, you can choose any size among several types of vinyl to fit your needs and budget.
For more information on our decal and stickers, see...
Popular uses for vinyl decals:
Vehicle identification and advertising - The most popular method of vehicle identification and advertising.
Office - Window graphics, hallway and lobby plaques.
Workplace - Safety signs, equipment labeling.
Store - Sale signs, Advertising, Product labeling.
Pre-spaced vinyl lettering
Roulette live, X-win casino, 888 casino net download
If you looking for self adhesive computer cut vinyl lettering, or die cut vinyl lettering and logos, save money by ordering "u-apply" computer cut vinyl or pre-spaced, die cut adhesive vinyl lettering and logos. Easy to apply and affordable, vinyl lettering saves you the expense of having a sign professional come to you. You now can order vinyl lettering and graphics (same vinyl as the sign professionals use) from the convenience of your home or office. Save money by applying the vinyl lettering yourself.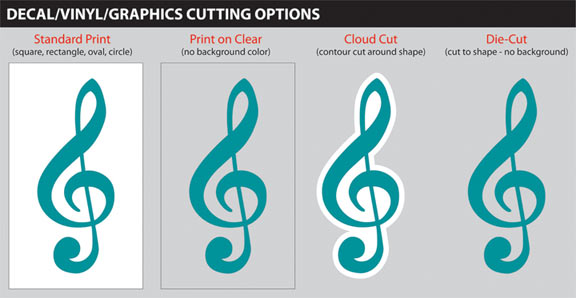 Choosing a decal cut.
Decals can be cut to a variety of shapes to suit your personalized decal needs. (See the examples to the right.)
STANDARD PRINT: Decals are printed on white or clear vinyl with a simple shape cut like a square, rectangle, circle or oval.
CLEAR PRINT: Same as the standard print but on clear vinyl that is see-through for a no background look.
CLOUD CUT: Cut to the contour of your logo or graphics, on white or clear vinyl, creating a specially shaped outline.
DIE-CUT: Cut to the exact shape of your graphics, logos or lettering with no background at all.