Signs for the Back-to-School season.
Cash in on the back-to-school season through creative advertising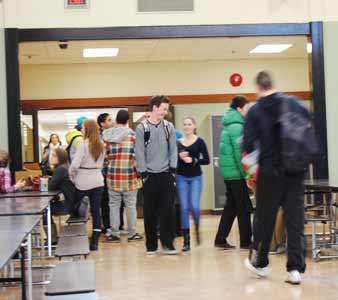 Time is fast approaching for the second most wonderful time of the year...Back To School! Kids from kindergarten through high school will need to be outfitted with new shoes and clothes; restocked with pens, pencils, binders, paper and more; and the essential backpack to carry all their supplies to and from school. Parents in general spend almost as much during the

Back To School season as they do during the winter holiday purchasing season. That's a lot of money to be made if you can get customers to your store! That's where a sign company, like ourselves, can be of assistance to your plight to increase your bottom line. Signage, when creatively done, has been shown to greatly increase customer traffic, therefore boosting sales, and making your custom signage pay for itself.
Quick Signs is a one-stop sign shop, that can help you create all different types of custom signage, to get you noticed during this prime promotional marketing month and also throughout the rest of the year. Here are just a few ideas for thought that can be custom designed specifically for the Back to School season that is under way, or geared more towards year-round advertising....
BANNERS - In and around your store!
Get noticed outside and inside your store by utilizing one or more of our various different styles of banners, from a standard or extra large banner, with grommets, that can be hung just about anywhere; retractable banners and freestanding banner stands; to indoor or outdoor flag type wind banners. Visually stunning digitally printed banners can be displayed within your store to alert customers around sales going on store-wide. For outside coverage, digital banners, are great for attracting customers by enticing passers-by with vibrant graphics letting consumers know that your store is there and the great deals, products or bargains you offer. Banners can be hung from just about anywhere and also rolled up and stored until they are needed again. This form of signage is cost effective and reusable making digital banners very user and buyer friendly. Check out our selection of digital banners to decide which type of banner will work best for you and your business.
SIDEWALK SIGNS - Great for attracting foot traffic out on the street.
Sidewalk signs are sometimes referred to as A-Frame Signs, Board Signs or Sandwich Board Signs. Any which way you say it, these crafty and durable signs, bring in foot traffic in areas where hanging a banner is not an option. Most all sidewalk signs are outfitted for double-sided advertising, making them readable in both directions, and basically doubling your coverage. Sidewalk signs are also very light weight and portable giving them the great mobility to be placed, at ease, in any location you so desire. Another great selling factor for sidewalk signs is their diversity through the unlimited different inserts (the corrugated plastic advertising boards that are used in conjunction with the A-frame stand/sign) that can be created for any occasion. This form of signage allows you to purchase one piece of hardware (the sidewalk sign itself) with an unlimited potential to interchange it's software (the corrugated plastic inserts) within seconds. Visit our page on the Sidewalk Signs, that we currently carry, for more information on this spectacular marketing product.
Besides the two types of signage listed above, we offer many other products, that can be used effectively to attract the attention you want from your customers quickly and within your budget. For other sign ideas please visit our product pages for Poster Prints, Static Window Clings, Window Decals, Yard Signs and more.