Vehicle decals or magnetic signs?
What to consider when choosing your mobile advertising product.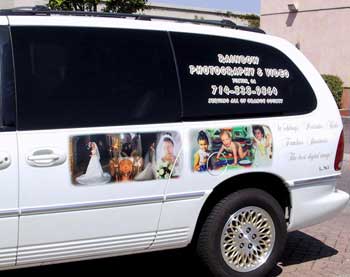 Mobile advertising is an extremely effective way to get visually noticed on the road. Choosing what form of mobile advertising will work best for your needs can be determined pretty easily. You'll need to have an exact idea of what kind of budget you are working with and your level of commitment to advertising (temporary or permanent). Answering those questions will greatly help with the level of mobile advertising you are able to achieve and afford. So let's figure out if vehicle decals and graphics or magnetic signs are the right fit for your mobile advertising prerogative.
To begin with let's look at your level of commitment to mobile advertising. Right off the bat, if you are looking for temporary mobile advertising, then magnetic signs are the clear choice. Magnetic signs are a great starting point on the road to mobile advertising. They are fairly inexpensive and last for years with proper maintenance and care. Magnetic signs also let you pick and choose when you want to advertise since they are removable. Magnetic signs are also a great choice if your vehicle is leased, so that you don't have to worry about removing any vehicle decals, vehicle lettering or vehicle graphics.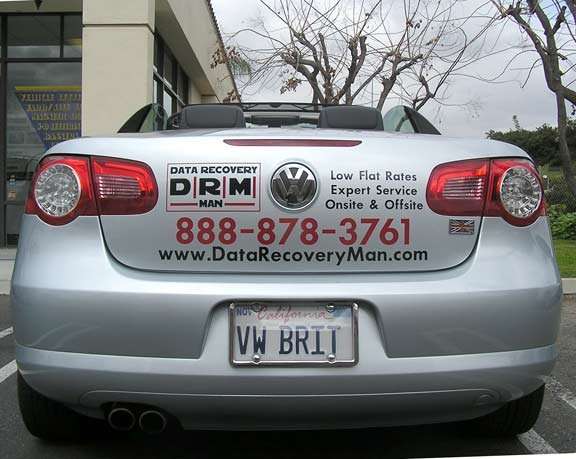 Vehicle lettering is the most economical choice when you transition to permanent mobile advertising. Vehicle lettering can be applied to any portion of your vehicle, including doors and windows, to advertise your business. Typically you'll want to start out with your company name, telephone (or cell) number and website (if you have one). The basics will be very cost effective and get you noticed without any fancy graphics, which will add to the cost of your mobile advertising expenses.
The next step up in price would be to add a decal to your mobile advertising. Vehicle decals allow you to display your company logo or graphics. Vehicle decals can be used in conjunction with vehicle lettering or can actually be one solid printed piece that adheres to your vehicle like a large bumper sticker. Vehicle decals give your mobile advertising a little bit more oomph for your mobile advertising dollar through a more visually pleasing presentation than just plain lettering.
When you want to fully invest in permanent mobile advertising you can get really creative by outfitting your vehicle with a combination of vehicle lettering and decals or custom graphics for a unique look. Vehicle graphics, sometimes called vehicle wraps or partial wraps, incorporate graphics that cover or wrap around a vehicle to fully immerse your car, truck, boat, van, etc. with mobile advertising that is geared towards creating a brand and catching the eye.
---
Have questions about our mobile advertising options or need pricing, give us a call at (714) 573-9313, or visit our retail location in Orange County, California.