5 key questions all Sign Companies should ask.
Be prepared for these 5 sign company questions! It's all in the details!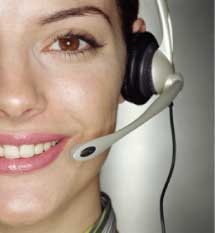 So you need a sign and are going to place a call to the sign company of your choice or request an online sign quote. That is the first step in going through the process of ordering a custom sign. And though most sign orders and inquiries are pretty straight forward, there are certain questions that sign companies will ask, to better serve their customers and to make sure that the sign they are purchasing is exactly what the need, want and can afford. The five basic sign company questions that are commonly asked may seem basic and trivial, but in essence, they are the key to getting down to the heart of the sign and the customer's sign needs. And though it may seem daunting to answer so many questions when all you want is a sign and can't imagine why we ask so many questions.
Remember that when you employ a sign company their first job is to make sure the customer gets exactly what they want or what will best fit their signage needs.
Sign companies thrive on repeat business and the only way to gain your continued business (and possibly referrals) is through professionalism, superb customer service and quality products. Asking questions to obtain the necessary information to produce your custom signage is essential. By knowing what questions most sign companies will ask, before you make the call to order a sign, it cuts down on time and frustration on both ends.
TOP 5 SIGN COMPANY QUESTIONS TO ANSWER:
#1 | What type of sign do you want or need?

There are lots of different sign types and knowing what type of sign you need, or want, before you call greatly helps narrow down the playing field. Also, the sign company will need to know what size sign you'll need as well as the quantity of signs needed.
FOR EXAMPLE: So say you want a banner, which seems simple enough, the first question a sign company will ask is, "What type of banner?". There are digitally printed vinyl banners; there are fabric wind/flag banners; there are retractable tradeshow banners...and the list goes on and on. So knowing the exact type of banner you need is key! If you are unsure or don't know exactly how to convey the type of sign you are looking for we suggest taking pictures. Giving the sign company a visual idea of exactly what type of sign you are looking for can go a long way.
#2 | How will the sign be used/displayed?

This question perplexes some customers because they wonder why that makes a difference or why we need to know how they'll be using the sign. The answer to this question helps us to determine if the sign you want, is actually the sign you really need. Also coming into play with this question, is how the sign will be displayed, installed or hung...as that could affect what type of sign you order as well.
FOR EXAMPLE: You need a rigid sign of some sort that will be used outdoors and needs to last for years. Well you could simply order a corrugated plastic sign at a fairly cheap price. And if your sign company doesn't ask you this question, you'll end up with the product you technically wanted to purchase, but not with a product that will last up to your expectations. Corrugated plastic signs are great for temporary outdoor use, but will eventually deteriorate, resulting in having to purchase another sign; whereas, if the sign company knows how you will be using the sign, they can suggest better sign options that will ensure your sign purchase will last a good long time. In this particular instance a knowledgeable sign company would suggest a PVC sign or an Aluminum sign which are more weather resistant and durable for long-term use.
#3 | What type of budget are you working with?

Once your sign company has the answers to the two questions above they will know what kind of products will best serve your sign needs. A proper sign company wants to provide their customers with the best product for what they can afford. Typically there are always at least two sign type options that will fall into your budget.
FOR EXAMPLE: Using the rigid sign example above, your sign company suggested a PVC sign or Aluminum sign over a corrugated plastic sign because it will better live up to your sign expectations. Now the question comes, which of those two sign types best fits your budget, and still meets your needs accordingly? Your budget will determine the outcome of that question. PVC signs are cheaper than Aluminum signs because of the cost of the material. If you are working on a tight budget, PVC may be the better choice, as it will last longer than corrugated plastic; whereas if you have a few more dollars to spend the aluminum sign will definitely outlive a PVC sign and be worth the extra money spent.
#4 | Do you have print-ready artwork?

Print-ready artwork means that your file can essentially be printed "as is" without a graphic artist or sign designer having to alter your art file in any way, shape or form. Most sign companies base their pricing on print-ready artwork, and if design services are needed, there will be additional fees that are determined by the amount of design work that will need to be done to achieve your desired printed design. (See our File Format Guide and File Preparation Checklist to ensure you are sending proper print-ready art files.)
FOR EXAMPLE: You can provide a logo or pictures but need to have text or information added to your design. This scenario will probably incur a slight additional fee to size the photos or logo and add the text (granted that the photos or logo are high-resolution images that can be printed at the size you need without distortion). But if you have no graphics or files to submit for your sign, and your sign company will be providing you with a custom design from scratch, there could be an hourly charge assessed in addition to your sign price. (Please note: That if you provide print-ready artwork or need custom design to please let your sign company know if you have any specific color needs as well.)
#5 | Where are you located?

This question determines how a sign company can better serve your sign needs through installation or meeting shipping deadlines. For people using a local sign company in their area, installation services are usually offered, depending on the type of sign being ordered (i.e. Dimensional Letters, Vehicle Graphics, Lettering, etc.
FOR EXAMPLE: You need window graphics and are located in Orange County area and have decided to engage in business with us. We can either produce your window graphics for an in-store pick-up, or ship it to your location of choice, where you take the product and install it yourself; or you can opt to have our professional installers come to your location and install the graphics (if you are within our service area). But for our out-of-state customers, who order window graphics, our only option is to ship them to you for a do-it-yourself application. Nine times out of ten this works for most of our internet customers, but for those who are uncomfortable with installing this type of signage, we might suggest the customer contact a sign company local to their region so that they have the option for professional installation. And while this type of suggestion might warrant a lost sale for our sign company, it guarantees that you the customer, get the best product and services for your sign needs.
---
Ultimately our sign company wants to provide our clients and potential customers with quality products, in a friendly manner, that suits their needs and budget. We've been in business for over 25 years and have found that taking the time to ask the above questions, helps us be the best sign company we can be, while guaranteeing that our customers get amazing signs at fair prices that they are proud to display.
Have sign questions or need help placing a sign order, please give Quick Signs a call at (714) 573-9313.