Directional Signs...to point the way!
This-a-way or That-a-way...signs that help with direction.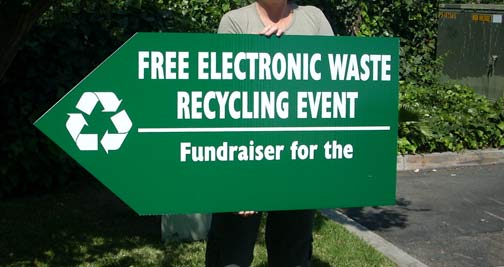 Nobody likes getting lost. Not going in the right direction can cost time, money and face. There are so many instances where a directional sign can help get everybody to the right location without any hassles.

Most directional signs are made for indoor and outdoor use and can be as simple as a yard sign with an arrow to a more elaborate acrylic office suite sign with a detailed map of all the suites and important locations in the building.