Decals: Determining the shape of your decal.
How do your custom decals and stickers need to be cut?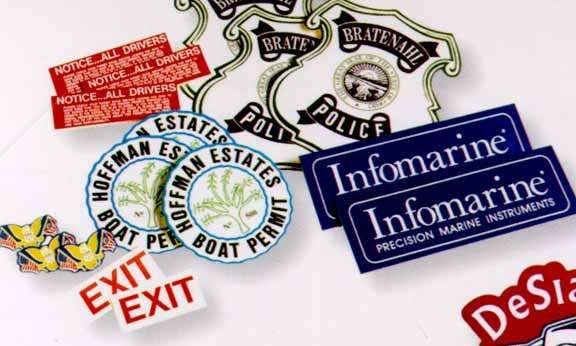 When ordering custom decals online there are some basic guidelines to follow to get accurate pricing. The sticker size, vinyl material type, lamination choice and the cut or shape of the decal are all factored into the price. Determining the shape of a decal is directly related to the look you are trying to achieve. There are three basic types of finishing options when it comes to the cut of your decal....Standard cut (round, rectangle, square, or oval), Cloud (contour cut outside of print area) and Custom die cut to any type of pattern.
Most sign companies that offer digital decals or cut vinyl decals will not charge for a standard cut. Cloud and custom cutting, however, will usually incur an up-charge depending on the complexity of the cut. So before you order decals online, take into consideration the type of cut you'll need, to achieve the look you desire.