Paper labels or Vinyl labels...which do you choose?
Choosing the right medium for custom labels....Paper vs. Vinyl.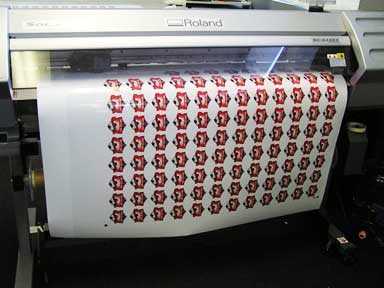 In the print industry there are a few different terminologies, used when people are ordering adhesive backed products, to describe what they need: Decals, Labels and Stickers. Technically they are pretty much the same product except for the type of medium (stock) they are printed on. All three products can be printed on either paper or vinyl, but for some reason, decals and stickers tend to lean more toward vinyl printing; whereas, labels tend to sway more in the paper direction. Both options are very affordable, but before you order, it's best to figure out which medium will best suit your needs...paper or vinyl.