Sign shops can help with interior decorating.
Interior decorating with sign shops.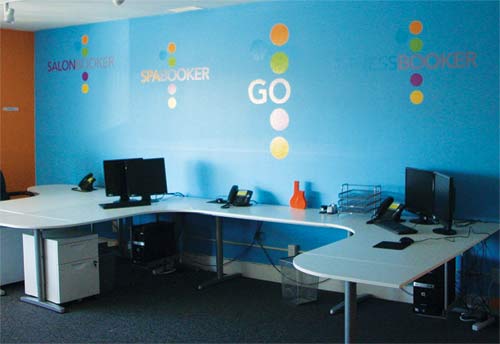 So, all the furnishings and fixtures have been set into place around the home or office, and you find yourself looking around at the blank wall, floor, window and glass space that is in need of some pizzazz! What to do? Well you could go out to a chain store like Target, Home Depot, Living Spaces, etc. and purchase generic graphics or prints to accentuate your decor; or kick it up a notch by finding a local sign shop to help you produce custom digital wall graphics and window graphics, lettering, frosted crystal vinyl or poster prints to adorn your space with visually stunning interior decorations.