Need an oversized novelty check? Call us!
Jumbo checks are great for charities, events, fund raising and more.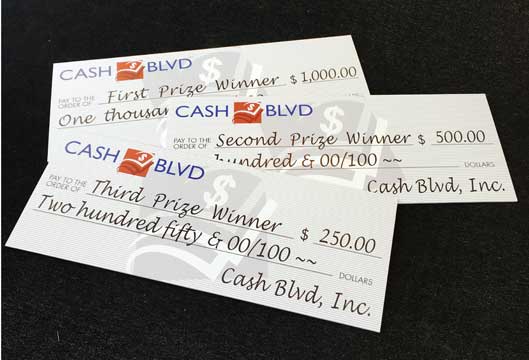 Oversized checks are a great novelty sign product and are widely used during photo opportunities for charity events, fundraisers, donations, promotions, lottery winners, presentations and more. Oversized checks are printed at extra-large sizes so that they can be read from a distance and so that they will also photograph well with all the pertinent check information visible. Oversized checks can be printed to just about any size and either roll-up or come mounted to a rigid substrate.