Over-The-Street Road Banners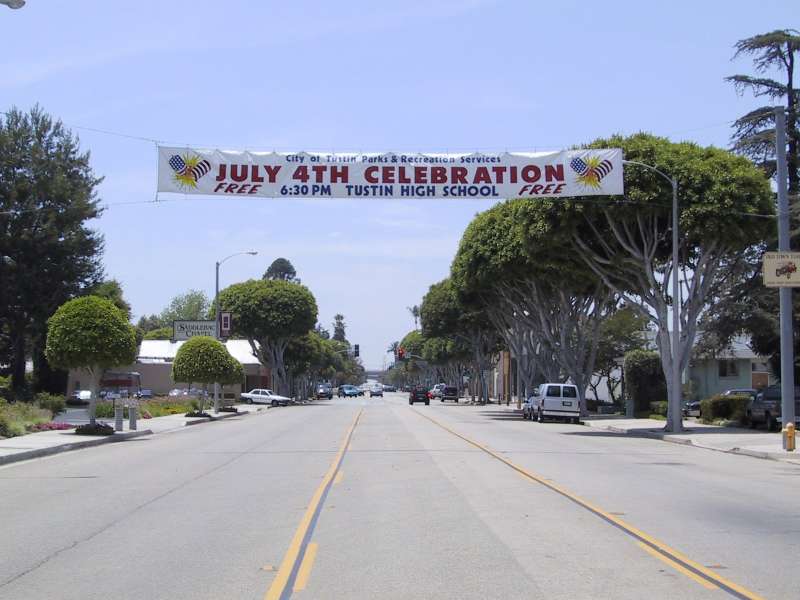 Banners for over-the-street installations
Extra large street banners
Over-the-street banners, also known as across-the-street banners, road banners, street banners and avenue banners, are a very special banner style that requires a heavier vinyl material than we use for our standard digital banners and large banner prints. These banners are intended for over-the-street installations or between two free-standing structures.
Besides the heavier material, over-the-street banners, have other special finishing options and equipment that can include the need for reinforced corners, webbing, snap hooks, sewn in rope with extra rope to tie off, sewn in D-rings and more. These special finishing options for road banners are to make it more secure when installed and also to withstand high winds and extreme weather. Most all over-the-street banners will need to be approved by the city where they will be installed. Each city will have different finishing requirements for over-the-street banner approval and installation. It is always best to check with your respective city, before ordering an over-the-street road banner, to make sure your banner will have the right equipment and finishing options.
Over-the-street road banners can be single-sided or double-sided (depending on your need). Double-sided banners are made with a block-out material in the middle of the two banner prints, to assure that information from the other side of the banner, does not bleed through to the other visible side.
Popular uses for Over-The-Street Banners:
Community Events:

Hung over main streets to announce upcoming city or community events and activities.

Special Events:

To mark parade or marathon routes or to indicate locations for large events like fairs, festivals and concerts.

Parking lots:

Extra large banners can be hung between light poles in strip mall, outlet mall and large retail chain store locations.

Entrances/Exits:

Great for greeting and bidding customers adieu indoors or outdoors.
For information and pricing on our over-the-street banners, give our sign specialists a call.

714-573-9313