Aluminum Signs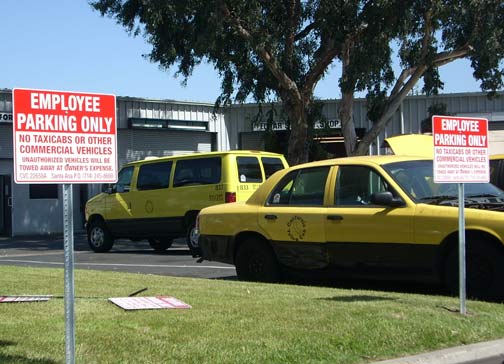 Aluminum signs are durable and versatile!
Light weight, sturdy and affordable!
Aluminum signs are a great medium for outdoor advertising because of their durability and the fact that they are light weight. Take into consideration their affordability and you can honestly say that aluminum signs make one of the best signs on the market.

Call (714) 573-9313 for an Aluminum Sign phone quote!

Aluminum signage is very versatile and can be used indoors or outdoors and can also be framed. We carry three different thicknesses of aluminum material .040 mm, .063 mm, and .080 mm. The most common weight of aluminum for signage is .040 mm because it is very thin and light yet strong and flexible.
We offer a few different printing options when producing our aluminum signs. If you just need to letter an aluminum sign, then cut vinyl can be mounted to the aluminum surface of the sign. If you have a more complex design that includes graphics, then a digital print applied to the face of the aluminum material is your best option. Aluminum signs are typically used for outdoor signage because the material is resistant to rusting and corrosion. Aluminum signs are more weather resistant and will last longer than PVC signs and corrugated plastic signs. The aluminum material we stock has a white, baked enamel finish on both sides, giving you the option to utilize both sides of the signs for your advertising needs.
Many different uses for Aluminum Signs:
Real Estate signs

- For a very professional & sleek look whether framed and staked or hung from a metal or wood real estate post.

Traffic & Regulatory signs

- We carry a wide variety of pre-designed aluminum signs which can be altered; or we can create custom signs for you.

Directional & Service signs

- Great for pointing the way to specific areas or events and also to warn or inform the general public about hazards, rules or post information.

Building signs

- Perfect for Pool Rules, Parking Signs and also large outdoor business signs that can be bolted onto the face of a building. We also can create custom indoor office signs.

ADA signs

- Custom and stock options available usually within a day.
For more information on our Aluminum Signs, give our sign specialists a call.
Local: 714-573-9313
or
Toll free: 866-267-4467