Labels: Custom printed paper and vinyl labels
Large or small quantity custom labels.
What Type of Label are you Looking For?
AnyShape Labels - Laser Cut
All Label Choices
Instant Vinyl Label Decal Pricing
Laser cut labels and decals
Eliminates die-cutting fees
Mailing | Water Bottle | Beer/Wine | Etc.
Paper or Durable Vinyl
Instant Online Label or Decal Pricing
Durable Vinyl Labels | Any Size | No Minimums
GET STARTED
GET STARTED
GET PRICING
AnyShape labels, decals and stickers offer a revolutionary new laser-cutting process that frees up label printing from costly die-fees or restricted size and minimum requirements.
We offer a wide range of different styles of labels for branding, packaging, marketing, promotional or recreational use at great prices with many stock choices. See our selection and request a quote.
Get instant pricing on durable vinyl labels, decals and stickers that are great for indoor and outdoor use for either short term or long term use on white or clear vinyl printed in full color.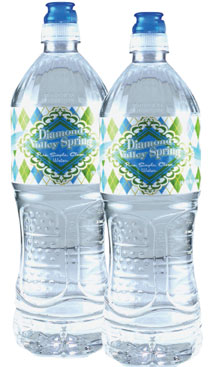 Label, distribute, brand or market with labels.
When it comes to marketing and branding your business or personal products, custom labels, are the way to go. Labels easily grab attention and make a statement about your product, packaging or service. Custom labels can be made to just about any size or shape, and ordered in small or large quantities quickly and affordably online. Custom labels can be a very cheap and inexpensive way to bring your marketing and branding projects to life.
Label printing is very versatile and can be used for businesses as well as for personal projects. Larger companies can buy custom labels in bulk to be adhered to their product line quickly, easily and affordably. For more personal matters custom labels can be purchased, in smaller quantities, to commemorate special occasions, birthdays, anniversaries, milestones, etc.
We have an extensive adhesive label line that includes clear labels, oval labels and circle labels, square cut labels, product labels, packaging labels, soap & candle labels, wine bottle labels, water bottle labels, beer bottle labels and more. We offer full color label printing, as well as, spot color label printing at great prices on a variety of stocks to fit all your label needs.
Our high-quality indoor and outdoor labels are printed on sticky-backed paper stock or adhesive vinyl. Paper labels are great for product branding that doesn't require a weatherproof material. Whereas, adhesive vinyl labels, are a better choice for outdoor or more rugged uses, that do require a weather proof material, to withstand the elements or harsh conditions. Custom labels can be ordered utilziing simple spot colors or they can be digitally printed, in full color, for a more vibrant and personalized look. The only limit is your imagination...because our custom labels can fit into any budget!
For more information on paper labels or vinyl labels, give our label specialists a call.
714-573-9313