Fleet graphics pricing in a few easy steps.
Tips on how to obtain fleet graphics pricing for your fleet of vehicles.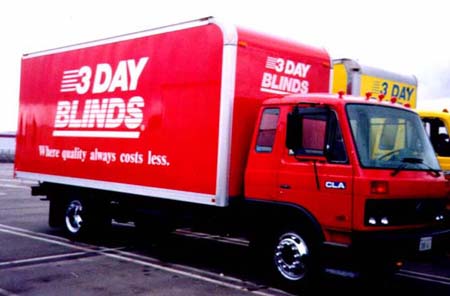 Once you've assembled your fleet vehicle brigade, be in just a few cars or dozens, you'll need to find a sign shop to produce graphics to apply to your fleet vehicles. The best place to start is by researching local sign companies. Utilizing a local sign company has many perks beginning with the fact that they can see your project all the way through from beginning to end...from design to print production to installation. But before you pick up that phone, or stop into your local sign shop, here are a few tips for obtaining accurate pricing.