Reflective Vinyl Letters and Numbers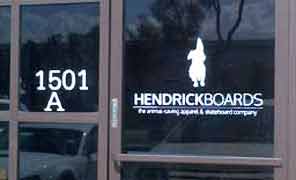 Illuminating reflective vinyl lettering.
Reflective vinyl lettering offers night-time visibility.
Reflective vinyl is the optimum advertising tool when your lettering needs to be seen during the day and as well by night. Reflective vinyl illuminates at night, when a focused light source hits the surface, assuring that your message is viewable in the evening thus maximizing day and night exposure.
Reflective vinyl is a specialty material can be used for vinyl lettering, vinyl decals and removable magnetic signs that need night time visibility as well as to convey information during the day hours. Reflective vinyl lettering is adhesive-backed for an easy application on most smooth non-porous surfaces like metal, plastic, painted wood, glass and more. Reflective vinyl letters and numbers have a slightly holographic appearance and can be die-cut to just about any shape or size.
Reflective vinyl letters and numbers are highly effective for companies and businesses that require night visibility to identify or promote their vehicles, storefront, building, etc. Reflective vinyl letters or numbers can be used on fleet trucks for identification; business windows or doors; for warning signs and much, much more.
Reflective vinyl letters and numbers can also be applied to aluminum, corrugated plastic, painted wood and PVC allowing for do-it-yourself lettering to create your own custom signs for just about anything imaginable.
Popular reflective lettering and reflective number uses:
Cars/Truck/Boats - Fleet numbering, pin-stripping, identification information, etc.
Buildings - Numbering or lettering storefronts, unit identification, etc.
Warning - Apply reflective lettering to surfaces that heed warning or caution.
Other - Hardhats, tool boxes, traffic cones, etc.
For more information about reflective vinyl letters and numbers
please give our vinyl specialists a call.
714-573-9313