PVC Signs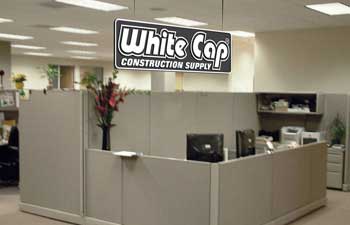 Professional signs for indoor or outdoor use
Lightweight and sturdy signs at a great price.
PVC signs are very versatile and are a great choice in comparison to corrugated plastic or foamcore signage, especially for outdoor use because of their weather resistant qualities. PVC signs are semi-rigid, light in weight and very well-built for just about any signage need.

Call (714) 573-9313 for a PVC sign phone quote!

PVC signs are used for a variety of advertising needs both indoor and outdoor. When using PVC signs indoors you will have a great long-lasting product to be used over and over again through the years that can be easily displayed using suction cups, double-sided tape, hanging or with screws. PVC signs are weather resistant and can be used in an outdoor environment also, but of course, their longevity in proximity to indoor use is shorter.
We currently stock two different thicknesses of PVC material, 3mm and 6mm, but can order in different thicknesses if necessary. In most cases the 3mm and 6mm PVC material will suffice for any signage need. Both sides of the PVC material can be utilized for advertising space. PVC has a solid smooth substrate and can also be easily cut into custom shapes and sizes.
Some different uses for PVC Signs are:
Events and Promotions

- Great for tradeshows and conventions.

Point of Purchase signs

- Excellent medium for retail businesses to utilize to increase sales at check-out lines.

Menu Board signs

- Lightweight and easy to install just about anywhere.

Office/Retail signs

- Indoor and outdoor signage for businesses and retail locations to inform and advertise.

Directional signs

- Cut into the shape of an arrow and add handles for custom directional signage. Add text for higher impact!
For more information on our PVC Signs, give our sign specialists a call.
Local: 714-573-9313
or
Toll free: 866-267-4467