Themed Vinyl Banners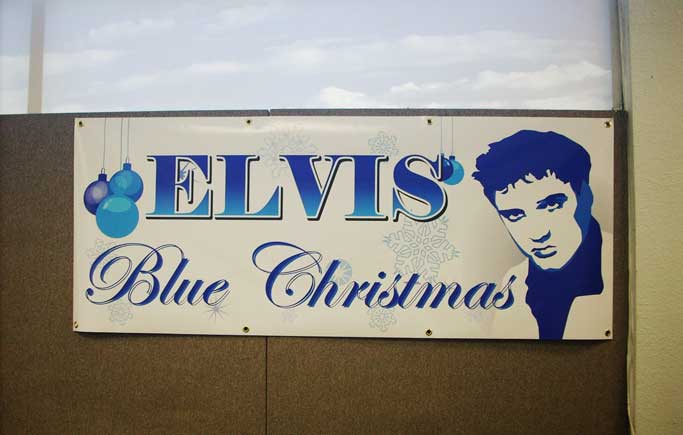 Custom Vinyl Theme Banners
Birthdays, Weddings, Holidays, Welcome Home, etc.!
Custom themed vinyl banner printing is an inexpensive way to promote your next business or personal event. Are you hosting a Baby Shower? Maybe you are throwing a surprise birthday party for a friend? Or possibly you own a wedding planning company and would like to purchase a specialized wedding banner for the special couple? Whether its for indoor or outdoor event, custom theme banners can be used for that particular affair or as a keepsake for many years to come. temporary use or long term use, Purchasing a custom vinyl printed theme banner is the easiest and most affordable way to make your next event a hit, with colorful and eye-catching signs, that everyone can enjoy!
Our vinyl theme banners are a great choice for just about any occasion imaginable and can be purchased, printed and delivered within a matter of days utilizing your own uploaded artwork or with a custom design created by our talented graphics team.
Theme vinyl banner material choices.
Standard vinyl banners: For a themed vinyl banner that is 52" or less in height, our regular digital print banners (QS-XLT), offer high resolution, near photo quality digital prints, that have clean straight-cut non-fray edges with corner grommets - see digital banner pricing.
Extra large printed vinyl banners: For themed banners that are over 52" in height, our rugged extra-large sized (Dura-Tuf) heavy-duty vinyl banners, offer the same high resolution prints as our standard banners. Our over-sized theme banners have double-stitched hems and grommets every 24" - 30" all around - See large printed banner pricing.
Popular uses for vinyl banners:
Special Events - Do you have a special event? An event that needs to draw a crowd or a personal event that could use a personal keepsake banner? Using themed vinyl banners for your special event assures you that your event will be visible to your guests and remember for years!

Advertising - Have something that your want to sell or promote? Get the most out of your traffic using highly visible vinyl theme banners for daily, monthly or annual sales and events.

Sporting Events- Promote your sporting event using sports themed banners. Vinyl banners are portable and installation is a breeze.
Trade shows - Need to attract attention? Don't get lost in a crowd at your next trade show. Themed trade show banners are one of the most effective ways of attracting your potential customers and branding your booth.

Sports Team banners - Advertise your team sponsors with printed logos and slogans to display at away and home games or at your local sports arena.
Schools and Religious - Churches and Schools use themed vinyl banners to communicate to the public special dances, promotions, retreats or affairs. Theme banners are often used at schools and churches to accentuate holidays or upcoming events and schedules.
Holidays - Custom holiday theme banners are great to use year after year to celebrate a holiday or for decoration.
For more information on our custom vinyl theme banners, give our banner specialists a call.
Local: 714-573-9313
or
Toll free: 866-267-4467