Screen Printed Banners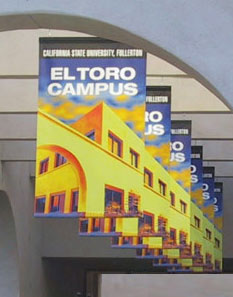 Custom Vinyl Printed Banners
Need a lot of banners? ....
No problem! Screen Printed Banners ... Cheap!
When you need a lot of banners that are all the same (same size, same image, same colors), our silk screen banner printing services help to save you money. Silk screen banners are mass produced utilizing either one or multiple spot PMS colors, but can also be 4-color process. Our screen printing pricing starts with a quantity of 25 or more banners on up to 500 plus.
Silk screen printed banners are used when you need many banners all having the same design, size and look. They are the cost effective way to convey your message to your audience. Your screen printed banner can present an advertisement, promotion, or event for you at a low cost per banner and get high visibility when you need it. For vinyl banner printing under quantities of 25 signs, see our digital banner printing page for pricing.
Uses for silk screened banners:
Car dealerships

- To promote a dealership wide event.

Schools and Universities

- When needing many banners that are all identical.

Fairs and Carnivals

- Promote your event throughout the your town.

Citywide street banners

- Street light pole banners are very popular. Silk screen banners are ideal for large quantity, all the same look.
For information on our screen printed banners,
give our banner specialists a call.
714-573-9313