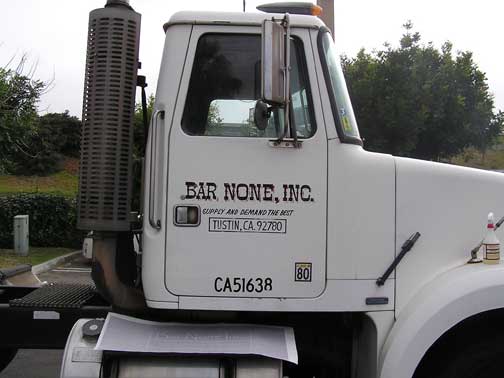 Custom truck and van letter pricing
Lettering for Trucks, Vans & SUV's
Great variety of long lasting spot color vinyls that have a 5 to 7 year outdoor lifespan.
Professional on-site installation: Truck body, doors, windows, tailgates, box trucks, etc.
Ready To Apply: Adhesive pre-spaced lettering comes assembled for simple do-it-yourself applications as well.
Any Size: Small to large sizes for all Trucks, Vans, SUVs, Box Trucks, etc.
Submit your own lettering file for a completely custom and unique lettering job.
Reflective vinyl letters available for night-time visibility.
For a combination of truck lettering & digital prints, get a Truck Graphics quote.
Call (714) 573-9313 for Great Truck Letter Pricing!
---
Vehicle Letter Pricing

Vehicle Choices

FAQ's About Vehicle Letters

How to order vinyl vehicle lettering