Arrow Signs give you Direction!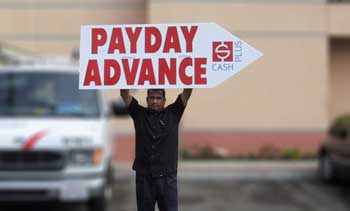 Directional signage for any event.
Light weight and portable arrow signs.
Arrow signs are a great marketing and advertising tool that can be used in a variety of ways from simple yard signs to hand-held spinner signs and pointer signs.

Call (714) 573-9313 for an Arrow Sign phone quote!
Typically arrow signs are constructed using one of two very light weight substrates: corrugated plastic (lightweight fluted plastic cardboard material) or PVC (solid yet semi-rigid plastic without flutes). Both materials are very durable and rugged for outdoor use and won't break easily.
The beauty of arrow signs is their diversity. They are one part directional signage as well as informative and descriptive. You can use an arrow sign for practically any event, occasion or business advertising need, you may have, that you wish to show the way too. Add some handles to any arrow sign and you have now created a sign that is easy to handle and spin for street corner advertising. Another great selling point of arrow signs is that they can be single-sided or double-sided to cover you in both directions!
Some different uses for Arrow Signs are:
Events and Promotions

- Direct foot or vehicular traffic to an event.

Yard Signs

- Take your yard sign to a different level by actually having it point to your location or the direction of your location.

Street Corner Advertising

- Add some handles to your Arrow sign and send your employees out on the streets for your marketing.

Real Estate

- Point the way to your Open Houses, For Sale properties and more.

Directional

- Perfect for any business or event that requires light weight and portable directional pointer signs.
For more information on our Arrow Signs, give our sign specialists a call.
Local: 714-573-9313
or
Toll free: 866-267-4467