Office Signs, Building Signs and Suite Signs
Custom office signs for your building or office suite.
Don't see the office sign you need? Give us a call (714) 573-9313!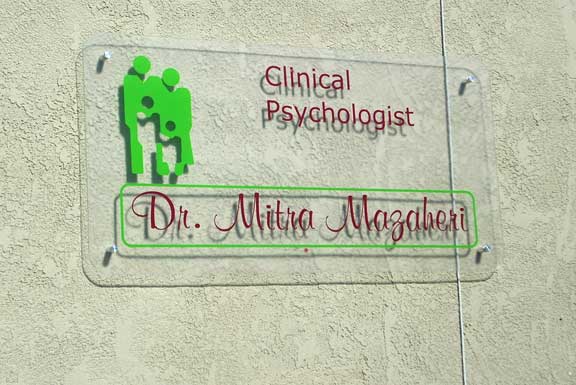 Unique interior and exterior office signs.
Office signs cover a broad spectrum of signage that's sole purpose is to identify office suites, direct to office locations, beautify office space or brand the interior or exterior of a building. All very imperative components to creating a welcoming and efficient environment for employees as well as the public.
Office signs, building signs, suite signs, and the like, have limitless opportunities when it comes to styles. Some popular office sign products are suite signs, ADA signs, directory signs, building numbers and custom lobby signs. Office signs encompass big and small signs that can be as simple as a nameplate sign for a receptionist's desk to more complex pieces that involve dimensional lettering (metal lettering, plastic lettering or foam lettering) in the form of your company logo, that can be displayed indoors or outdoors, to properly identify your company.
The possibilities with office signs are practically endless because they are all custom and tailored to fit a companies specific needs, wants and desired look. From acrylic signs to PVC signs to wall graphics or window graphics, investing in office signs, suite signs and building signs definitely gives you an advantage visually and also transmits a vibe that you take pride in your company and value professionalism. For instance, technically printing a piece of paper with a room number or information and taping to a door works, but aesthetically it doesn't look like the company is taking much time to invest in themselves; however, have a nice acrylic suite sign posted outside the door, gives a completely different impression of your company.
Give us a call and let us help you take your office building decorating endeavors to the next level with quality office signs, building signs or suite signs that will go lightly on your budget while looking like a million dollars. We specialize in custom office signs and property management signs of all sorts and invite you to experience a sign company that offers superb customer service, high quality products, fair pricing and quick turn-around times.
For more information on Office Signs, Building Signs and Suite Signs, give our sign specialists a call.
714-573-9313