Reflective Decals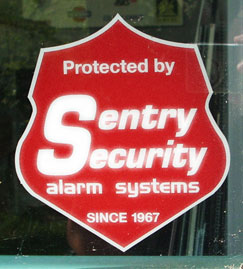 Custom illuminating reflective decals.
Reflective decals are day and night.
Need a decal that has daytime and nightime visibility? No problem! Reflective decals are printed on a special holographic-like adhesive vinyl material that illuminates when a light source comes in contact with the reflective decal surface. Reflective vinyl decals display like normal during day hours.

Reflective decals can be applied to any smooth, flat and non-porous surface for just about any use from bumperstickers to hard hat stickers to permanet vehicle decals to safety warnings and more. Anything that warrants night time visibility will require a reflective decal.
We produce high-quality full color reflective decals and spot color reflective decals for premium night and low light visibility. Our reflective decals can be printed at just about any size, quantity and shape for use on all sorts of different surfaces that require reflective decal identification. With reflective decals you'll have high visibility in the dark both indoors and outdoors without fading, cracking or flaking.
Reflective vinyl decals will emit the highest glow when designed properly with lighter colors that will reflect light much better than darker colors. So when creating artwork for a custom reflective decal keep in mind that darker colors may hinder the reflective decal's ability to emit a glow effectively.
Popular reflective decal uses:
Cars/Truck/Boats - Permanent graphics for safety vehicles, traffic vehicles, security vehicles, bumperstickers, etc.
Buildings - Storefront identification, warning signs, security signs and more.
Regulatory - Product identification or markings, trail markers, etc.
Other - Hardhats, helmets, product labeling, traffic cones, etc.
For more information about reflective decals and stickers
please give our vinyl specialists a call.
714-573-9313