Product Packaging Labels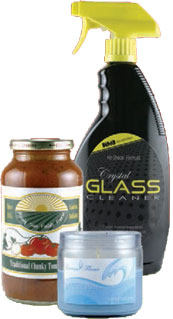 Custom labels for your product
Customize your product packaging.
Making your products look their best is easy to do with custom product packaging labels. You can print full color product labels with your own custom design in just about any size or any shape to apply to your product for marketing and branding purposes to make your product look professional and give it some personality.

Product labels help you stand out from the competition effectively and at very low prices. Product labels lend to branding your particular product and with a creative and informative design bring awareness and appeal to your packaging endeavors. Product labels can be applied with ease and purchased in small to large runs for pennies on the dollar giving your product a unique and distinguishable brand that looks professional.
Custom product packaging labels are the best marketing and branding tool a company can utilize. Printing professional packaging labels and applying them to your product offers immediate recognition especially when your custom product label has a great design.
Custom product packaging labels can be printed on a variety of different stocks to best suit your packaging needs from cheap and inexpensive paper labels to more durable vinyl product labels that can withstand the outdoor elements. Depending on your product label needs you can order individually cut-to-size product labels with small minimums or purchase product labels on a roll for larger quantities.
With personalized product labels branding your product has never been easier. With low minimums and all sorts of shape and size choices purchasing custom product labels for your packaging needs is cheap and affordable no matter what kind of budget your company or business venture may have.
Need a different type of label? See our label choices page for a variety of custom label information.
For more information on personalized product packaging labels
give our label specialists a call.
714-573-9313