Wine Bottle Labels and Stickers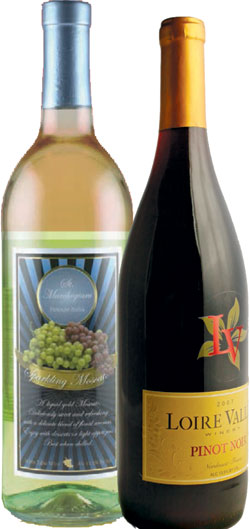 Custom wine bottle labels!
Personalized custom wine bottle labels
Making custom wine bottle labels for business or pleasure makes for an interesting and unique personalized gift or budget-conscious business decision to brand your product. Custom wine bottle labels allow for personal creativity and ingenuity to make any event, occasion or brand adding your own individual exclusivity to your own wine bottles.

With low minimums, purchasing custom wine bottle labels, is inexpensive yet rewarding because you can personalize any event imaginable from weddings to birthdays to bachelorette parties and so much more. Imagine presenting the wedding party and wedding guests with personalized wine bottles that have custom wine bottle labels commemorating the joyous occasion without having to break the bank by outsourcing. Instead of paying a company to send you wine with the labels affixed, simply buy your own wine and purchase your own custom wine bottle labels, and assemble your own thoughtful keepsake that anybody can enjoy for any special event thinkable.
Custom wine bottle labels are also an asset to home-brewers, small start up wine companies and large wineries. To actually brand your product you will need wine bottle labels that express your company ideals, passion for wine or your respect of the craft! And since ordering wine bottle labels in quantity considerably helps bring down the per piece cost, the more you order...the more you save! But whether you need 10 labels or 10,000, we've got you and your wine bottles covered!
Custom wine labels can be printed on clear or white material with your own personalized graphics or our talented art team can help you design custom wine bottle labels that fit your personal needs and desires, or company standards, that will set your wine bottle labels apart from any online design template.
Need a different type of label? See our label choices page for a variety of custom label information.
Custom wine bottle label uses:

Celebrations

- Birthdays, Anniversaries, Weddings, Graduations, Homecoming, etc.

Events

- Concerts, Charity Fundraiders, Marathons, Family Reunions, Company BBQ's, etc.

Holidays

- Fourth of July, Labor Day, Memorial Day, Halloween, Christmas, etc.

Corporate

- Employee or Client Gifts, Corporate Acknowledgements, Company Parties, etc.
For more information on custom wine bottle labels,
give our label specialists a call.
714-573-9313