Beer Bottle Labels and Stickers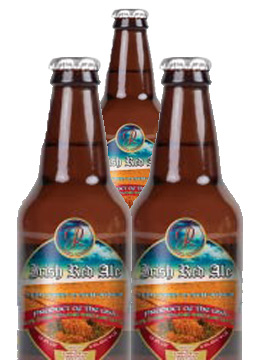 Custom-designed beer bottle labels
Personalize and brand your product with your own beer bottle labels
Beer has always been a staple in American culture for many centuries and shows no sign of stopping especially since craft brewing and home brewing have become widely popular. But you can't sell a naked bottle of beer very easily and that is where purchasing custom beer bottle labels will help brand, market and distribute your beer, as well as, give character to your packaging.

Big breweries and small home brewers will eventually need to invest in beer bottle labels before distributing their liquid gold. Big beer companies may need high quantities of beer bottle labels to make their presence known on the shelves, while small home brewers, may need smaller quantities of beer bottle labels to distribute to friends, family, local restaurants or bars. Whatever the beer bottle label quota necessary there are small minimum requirements, and as with most label printing, the more you purchase the cheaper the price.
Printing custom beer bottle labels can also serve personal purposes as well for lots of different activities, events or special occasions. Some ideas include making personalized beer bottle labels for a bachelor party; customizing beer bottle labels for your next family reunion or holiday celebration; or utilizing beer bottle labels for special gifts or giveaways that serves as a keepsake or memento.
Custom beer bottle labels can be printed on a variety of stocks (paper or weatherproof vinyl) in lots of different sizes on white or clear material utilizing your own personal beer bottle label design or requesting beer bottle label design services from our talented graphics department. Our peel and stick adhesive beer bottle labels are easy to order and even easier to put on in and can be ordered in the following shapes: square labels, rectangular labels, oval labels, circular labels or custom cut to shape.
Need a different type of label? See our label choices page for a variety of custom label information.
Custom wine bottle label uses:

Celebrations

- Birthdays, Anniversaries, Weddings, Welcome Home, etc.

Events

- Family Reunions, Fundraisers, County Fairs, Company BBQ's, etc.

Holidays

- Fourth of July, Labor Day, Memorial Day, Father's Day, Christmas, etc.

Corporate

- Personalized Client Gifts, Corporate Acknowledgements, Company Parties, etc.
For more information on custom beer bottle labels,
give our label specialists a call.
714-573-9313