Labels: Mailing and Shipping Labels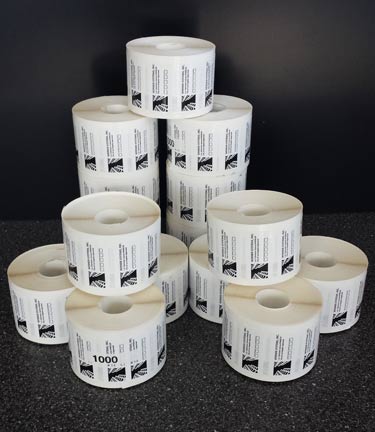 Custom shipping and mailing labels
Identify your packages with custom business labels
Big companies and small companies alike, that send out packages, billing or mail, need to make sure that their shipments are properly branded with custom mailing labels and custom shipping labels.

From bulky parcel mail to small packages all mail needs to be addressed with a mailing label or shipping label to find it's way to the intended recipient. And what better way to identify the package but with custom shipping labels or mailing labels that show your company is serious about business by professionally branding their packages for easy identification.
Customizing your business labels gives you the opportunity to control what your shipping labels and mailing labels design entails. Some shipping labels may be very plain and to the point just serving as a means to an end, whereas other mailing labels might have the company logo and room for a personalized message to the customer.
Any which way you go though, if you are a business that ships products, to achieve a level of respected professionalism you're office budget should include continually buying and utilizing custom mailing labels or custom shipping labels to build a rapport with your clientele and make sure your packages are properly identified and looking good.
Need a different type of label? See our label choices page for a variety of custom label information.
Shipping Label, Mailing Label and Business Label information:

Lots of stocks to choose from

- White, Paper, Vinyl, Foil, Fluorescent, Gloss, Opaque, Removable and Clear.

Lots of label shapes

- Custom computer labels; custom stock mailing labels; custom laser labels; custom vinyl labels.

Finishing options

- Mailing labels are available in rolls, fan-folded for pin-feed or laser.

Lots of color choices

- From one color to multicolor including gold, silver and much more.

Lots of sizes

- Available in standard and custom sizes with laser labels offered by the sheet.
For more information on mailing labels, shipping labels or business labels
give our label specialists a call.
714-573-9313